For developers, all Applications, Teams, & Servers have a multi-digit ID that is helpful to our developer support team if you're in need of assistance. Here we'll go over how to find those!
Enable Developer Mode
Head into User Settings > Appearance > Advanced & enable Developer Mode.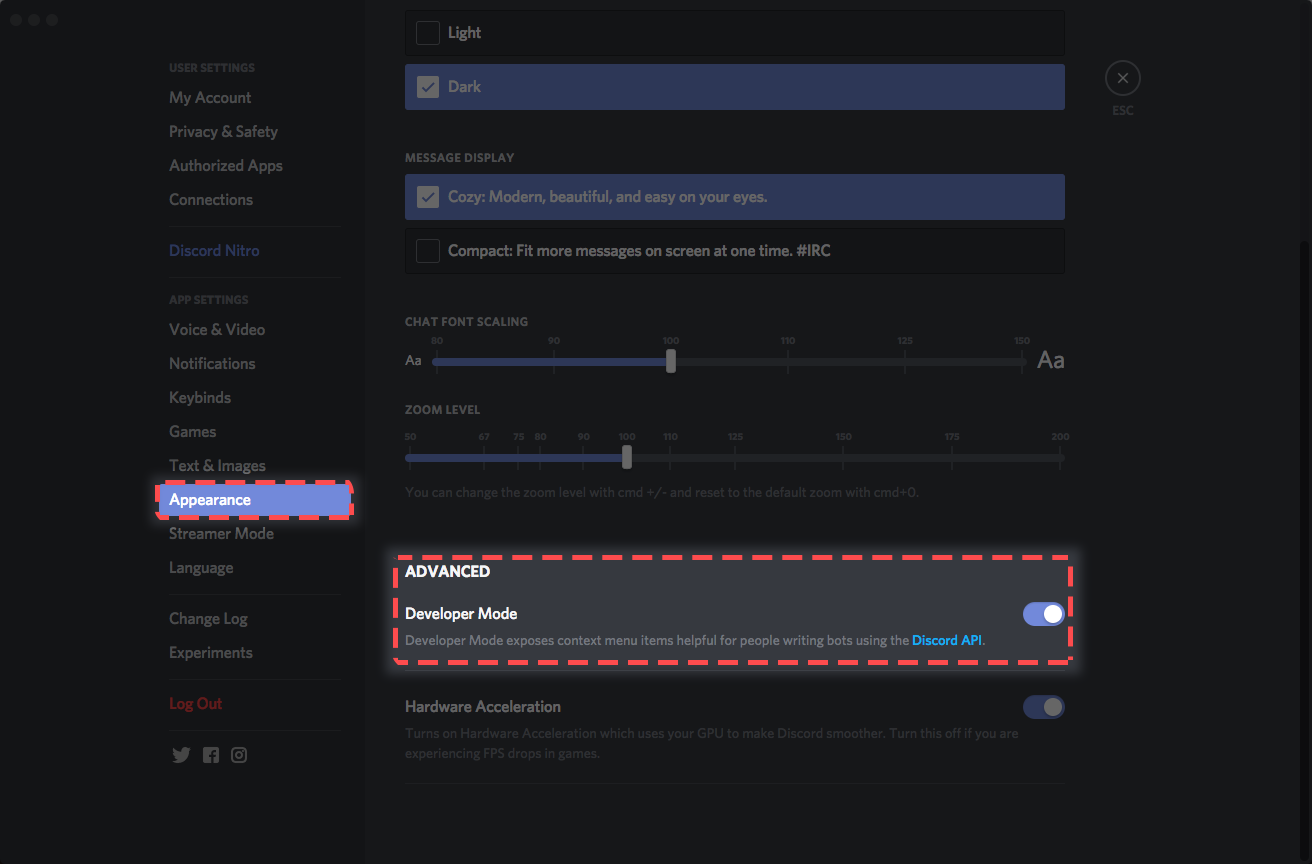 Application ID
The Application ID, also known as the Client ID, can be found in the Developer Portal in General Information.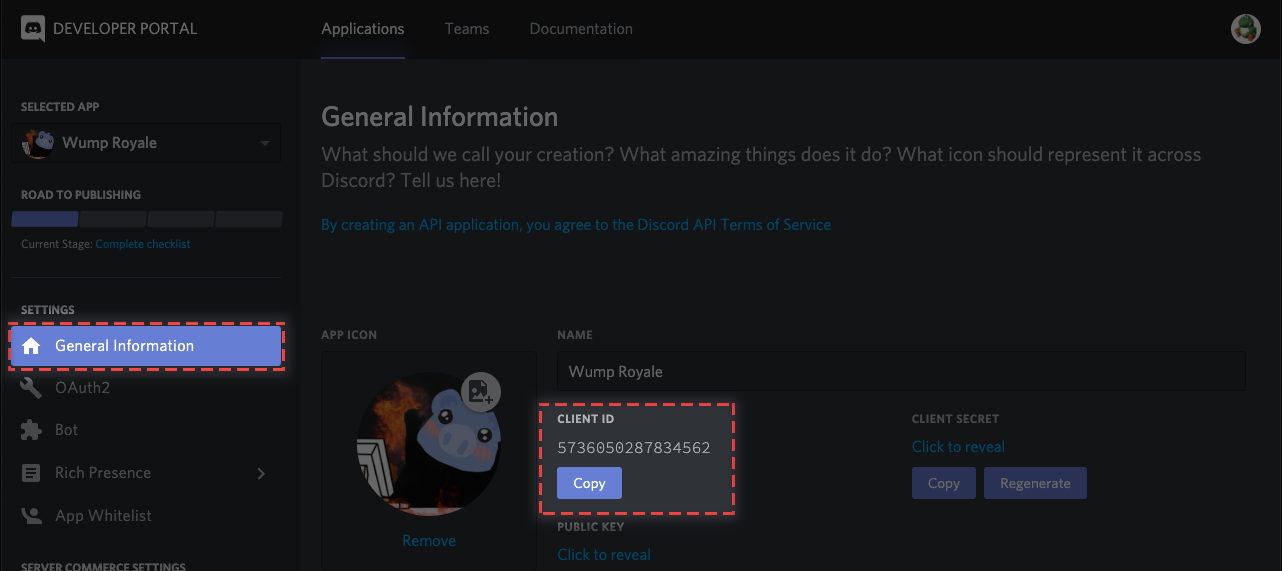 You can also find the Application ID by right-clicking on the game in your Library.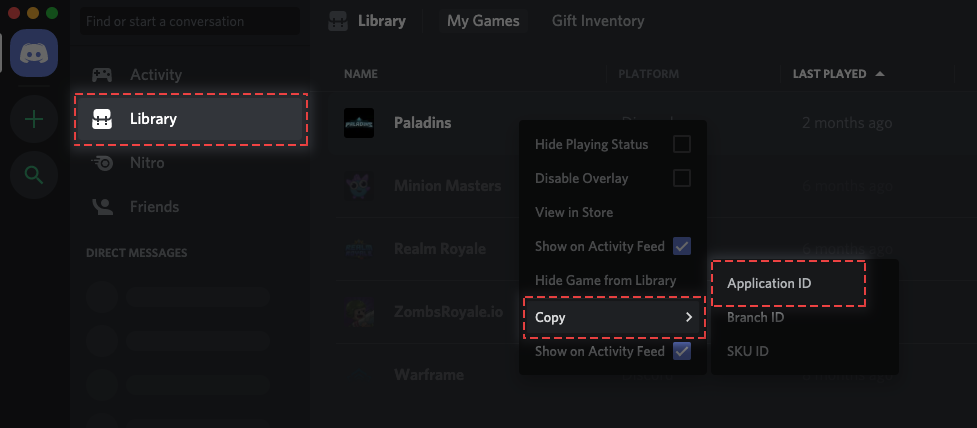 Team ID
To get the Team ID you'll want to head into Developer Portal > Teams tab & go to the URL. The Team ID will be located here.

Server ID
Right-click the server icon & select Copy ID. Double check if you have Developer Mode enabled if you're not seeing a Copy ID option.